Remember the time when PC users were laughing at Mac users because they had a single button mouse? Okay, maybe not if you're not older than 25 years old...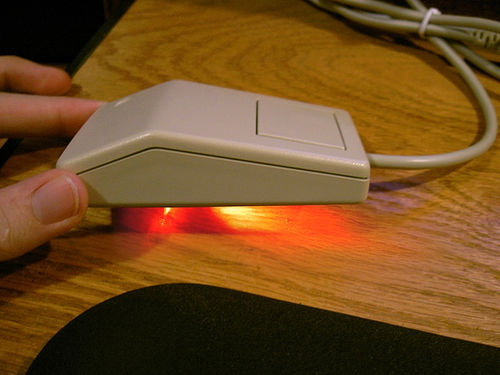 Nevertheless, PCs and Macs always had a fierce competition between them more than a decade ago. One of the major point what that the Mac's mouse had only one button. How the hell can you work with only one button? That's what PC users were struggling with as the right button (as in left and right) was needed for a lot of task, most often to open up the contextual menu.
We are now in 2013, and guess what? The "right button" is slowly disappearing... Not for PC nor the Mac but from our daily use. With touch screen devices like smartphones and tablets, the function of having an extra optional access button is slowing fading out.
The "right button" function has been replaced by a "touch-and-hold" gesture, making the process for accessing advanced functions easier and more intuitive. Not always, but most of the time...
PC users could not imagine a world without a "right-button"...
And we now live in it! Almost...