Everywhere in the blogosphere, you can read about reviews on iOS and Android. Just Google for it, you won't be disappointed. Often, flame wars will start in the comments for no reasons... People a literally getting angry at each other over some glass, plastic and metal.
First: let's state that any smartphone is just an object. Like a block of wood, a rock or a diamond... Are we in Minecraft here? Nay!
Second: The goal for a company is to make profits. Apple, Google, Yahoo, Ford, Microsoft, Facebook, Wal-Mart... They all have one thing in common: Business! Companies don't have a soul so they cannot be evil or heavenly. Technically, they sell products or services and hope to make some profits of it. You didn't know? Welcome to the real world, kids!
Of course, companies will ensure selling their products or services using marketing campaigns. For everyone, they often are called ads! Marketing campaigns have many goals like promoting the brand, informing the potential customers of the features, attracting new customers with "feel-good-catch-phrases". Almost anything is possible in the world of marketing. The ultimate goal is to convince you to buy their product.
Let's assume that the ad on the TV got on to you... You buy the product, get home and enjoy your purchase. Technically, the jobs is done. The product has been paid for, the profit is now in the company's pocket. That's it, that's all!
What happens next? If the product is of bad quality, does not work as expected or does not really last long enough to justify the price you paid, you'll be disappointed. You'll eventually call it crap, cheap and a waste of money... This is where it gets interesting: You will tell all your friends that this product is not worth it. To some extend, you'll ensure that no one you know, will buy this product. That's marketing also... A bad one.
We do that all the time. If something has disappointed us, even for no good reasons, we'll tell everyone. Is it the Superman complex? I don't know... For some people, it's a mission, a calling, a Truth...
This is what we are used to experience with any purchase. If all goes well, then we're happy and we don't usually brag about it. Have you ever wrote a full post about the last toaster you bought? Me neither... But we've all purchased something that does the job, nothing more...
What would happen if the product you bought is way more than you expected. I mean that it provides you with new possibilities that you did not expected. The new car never needs oil changing, the dishwasher will empty itself, you TV will cut ads. You know, the extra mile that the company has done to ensure that you would be so happy that you will eventually talk about it.
And you will! Some people will even talk about it to a point of getting on the nerves of the others... We all know someone like that.
What was the product that you bought that over-delivered? Seriously, think about it for a minute. Your car, your last vacation hotel, your smartphone? That's it, we're getting there...
Go back in 2009, when the iPhone 3GS was released. All you had on the market was flip phones, Blackberries and Palm devices. Being connected to the internet was costing an arm and a leg. Screen resolution was badly pixelated and webpages were never rendering as they should.
I got the iPhone 3GS two weeks after it's launch. The device was purchased to provide me with a mobile internet access, managing my calendars and emails without having to sync, to ensure that my laptop could connect to the internet while traveling on a business trip. Those were my expectations, nothing more. In my mind, I was buying a BlackBerry that would not require BIS, any special software or some black magic voodoo trick to "unfreeze" the device.
I got what I was expecting... and more! Games were amazing! I could listen to my music, battery life was good, the display did look great (at that time). I could easily use my iPhone 3GS for any tasks. It was way more that I had anticipated. Above that, it was working flawlessly, anytime, anywhere, everywhere. This was heaven.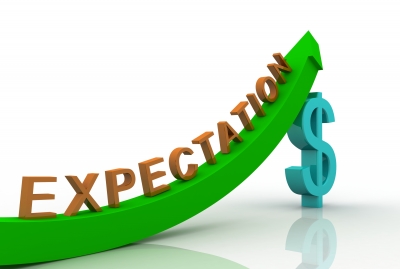 A few months later came the first update. Again, I was completely amazed to find out new features, new possibilities, new stuff. Over time, my iPhone 3GS was updated from iOS 3 to iOS 6 and I never had any issues in the process. It was working and providing more and more accessibility over time. It was like getting a new device each time, for free.
Then came the time to upgrade. I could make the choice between the new iPhone 4S or an Android smartphone (Samsung comes to mind...). I knew that keeping up with Apple would ensure keeping a great usage experience with my device. Going to another manufacturer could have provided me with new cool features, a new way of doing my daily tasks and maybe new apps to discover. But let's face it: It's a risk!
So as any informed geek, I read a lot about the other devices. All I read about was about speed, memory, customization, connectors, space... Mostly hardware stuff. I wanted to know what it could do better than Apple's flagship. I've seen a lot of goodies, a few minor things that were not found on iOS. Nothing in all I've read convinced me that changing the ecosystem I was used to, would benefit me.
I'm not saying that other products were inferior. I'm saying that the others products did provide me with something that I really needed. Widgets? Nah... Free file system? I could manage easily with some apps (AirDisk Pro)... What else, mini SD Card? Maybe...
Overall, the benefits did not outweighed some major issues: Upgrade coming really late (or never in some cases), branded systems, missing some favorite apps... It was just not simply worth it... I was happy with my iPhone 3GS, I should be equally happy with an iPhone 4S.
I bought the iPhone 4S because I knew what I was getting into: a reliable device, great apps, updates as soon as they are released, better features than the 3GS.
I stayed with Apple simply because the delivered way more than expected over time. My next smartphone will surely be another iPhone. It works, it's reliable, I enjoy using it, I can trust the brand and I know that my money will be well spent.
Whatever the company, whatever the product, this is the definition of a satisfied customer!
An Apple's satisfied customer is labeled as an iSheep... Strangely, fanboys do not understand why iPhone users will stick with Apple. "They are blinded iSheeps", I often read.
When spending money, will you spend it on a product that has disappointed you? Not me... But if I find one that does more than the job, I'll stick with it as long as I can.
Be it a smartphone, a car or a sandwich...
Patrick Balleux